Online Surfing England/ISA judging course
Surfing England helped
bring some of our wide surfing community together on the evenings of the 13-14
 May to take part in an ISA Judging and Officiating course.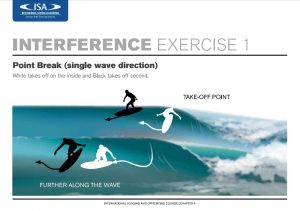 In addition to the English course members starting their Judging journey, we had surfers wanting to improve their competition performance and students from Ireland, Norway and China!
 Course presenter and National  Para Surf Team Manager Andy Joyce  hosted the course, in conjunction with Ben Kewell from Glide Surf School
Academy director Andy Joyce said "I loved running the Judging course online, it's theory and interactive video based, so works well in the online format. I would thoroughly recommend ta
king this course if you're anyway involved in competitive surfing, be it an aspiring judge or official, competing surfer, or even a parent or supporter of one"
A course student reflected on the course:
"Thought the course was excellently presented and the use of the zoom platform was a great option during these difficult times. The breakout room feature was fantastic tool, the ability to see the rest of the course attendees and chat in the breaks was great. Its safe and eco-friendly, means folks can join from overseas without the expense of travel. Worked really well on many fronts. I stayed for most of the heats after and my scores were within a few .2's or .5's of the on-screen scores so stoked with that, nice to practice!"
If you want a wide range of #Surf and #SUP coaching, Judging and safety courses you can do from anywhere in the world, click here
Special thanks to all involved in the course for making it happen: The students, Glide Surf School, the ISA and Surfing England for their support!